Sehr geehrte Gäste unserer Einweihungsfeierlichkeiten,
die augenblickliche Situation die COVID-19 Erkrankungen betreffend haben uns bewogen, von einer Veranstaltung mit persönlicher Anwesenheit Abstand zu nehmen und unsere Einweihungsfeier ausschließlich virtuell auszutragen.
Alle angemeldeten Gäste erhalten bis Mittwoch, 21.10., ihren persönlichen Zugang zum Video-Stream. Sie können sich am 22. Oktober ab 13:45 h einloggen, der Festakt selbst beginnt um 14 h und dauert voraussichtlich bis ca. 16 h.
Wir hoffen auf Ihr Verständnis für die kurzfristige Änderung und freuen uns auf Ihre Teilnahme. Für Fragen steht unser Organisationsteam unter mlz@mlz-garching.de gerne zur Verfügung.
Ihr
Peter Müller-Buschbaum und Stephan Förster
Dear Sir or Madam,
Dear Friends and Colleagues,
The current situation concerning the COVID-19 disease has led us to refrain from holding an event with personal attendance and to switch to a purely virtual format.
All those who have been registered will receive their personal login data on 21 October. On Thursday, 22 October you may log in from 13:45 on, the festive ceremony will commence at 2 pm.
We hope for your understanding for the short-term change and look forward to your participation via video stream.
Our organizing team will be happy to answer any question you might have. Please get in touch on mlz@mlz-garching.de
Best regards,
Peter Müller-Buschbaum and Stephan Förster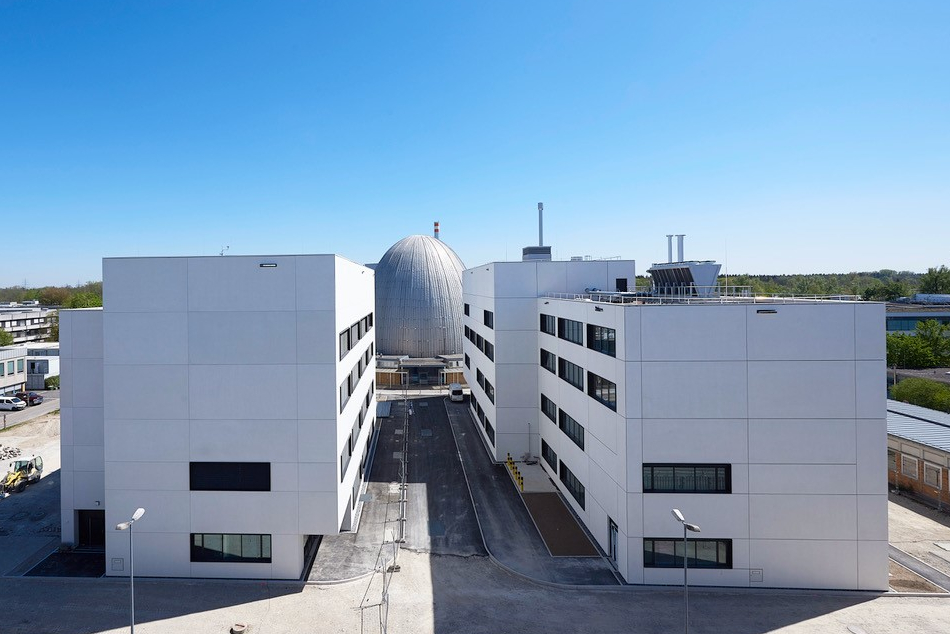 Sehr geehrte Damen und Herren, liebe Kolleginnen und Kollegen,
wir freuen uns, Ihnen mitteilen zu können, dass die neuen Bauten der Technischen Universität München und des Forschungszentrums Jülich zur Nutzung durch das Heinz Maier-Leibnitz Zentrum (MLZ) fertiggestellt sind und bezogen werden können.
Die Einweihungsfeierlichkeiten für die beiden Gebäude finden am
Donnerstag, den 22. Oktober 2020 von 12 Uhr bis ca. 18 Uhr auf dem Gelände der Forschungs-Neutronenquelle Heinz Maier-Leibnitz (FRM II) der Technischen Universität in Garching statt.
Die Zusage des Bayerischen Staatsministers für Wissenschaft und Kunst, Herrn Bernd Sibler, MdL, sowie die Teilnahme des Parlamentarischen Staatssekretärs im Bundesministerium für Bildung und Forschung, Herrn Thomas Rachel MdB, sind eine große Ehre für uns.
Mit Herrn Professor Dr. Thomas F. Hofmann dürfen wir den Präsidenten der Technischen Universität München begrüßen, mit Herrn Professor Dr.-Ing. Wolfgang Marquardt den Vorstandsvorsitzenden des Forschungszentrums Jülich. Auch freuen wir uns auf den Architekten unserer Gebäude, Herrn Professor Dr.-Ing. Gunter Henn.
Wir hoffen sehr, dass es bis dorthin wieder möglich sein wird, sich ohne größere Einschränkungen persönlich zu treffen. Anderenfalls planen wir, die Veranstaltung in einem hybriden Format aus persönlicher Anwesenheit (mit einer begrenzten Anzahl von Gästen) und Streaming durchzuführen.
Wir freuen uns schon heute auf Ihre Teilnahme.
Dear Sir or Madam,
Dear Friends and Colleagues,
We are pleased to be share with you that our new buildings, which will be used by the Heinz Maier-Leibnitz Zentrum (MLZ), will be completed and ready to move into in the very near future.
The inauguration festivities for both buildings will take place on
Thursday, 22 October 2020, from noon to about 6 pm at the site of the Forschungs-Neutronenquelle Heinz Maier-Leibnitz (FRM II) located in Garching, near Munich.
We are delighted that both the Bavarian State Minister for Science and the Arts, Mr. Bernd Sibler, and the Parliamentary State Secretary at the Federal Ministry of Education and Research, Mr. Thomas Rachel, will be participating. Moreover, we are looking forward to welcoming Professor Dr. Thomas F. Hofmann, President of the Technical University of Munich, and Professor Dr.-Ing. Wolfgang Marquardt, Chairman of the Board of Directors of the Forschungszentrum Jülich, as well as the architect of our buildings, Professor Dr.-Ing. Gunter Henn.
We are confident that by October it will be possible for all of us to meet up in person again. Failing this, we are planning a hybrid format that combines personal attendance (with limited number of participants) and streaming of the speeches and the official handover.
We look forward to your participation –
Best wishes,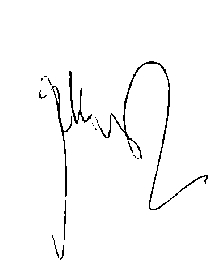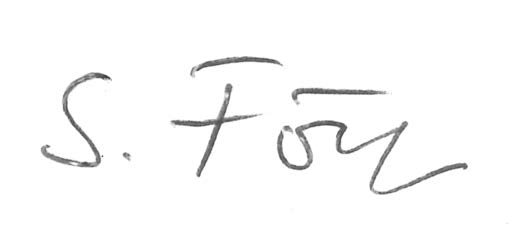 Prof. Dr. Peter Müller-Buschbaum Prof. Dr. Stephan Förster