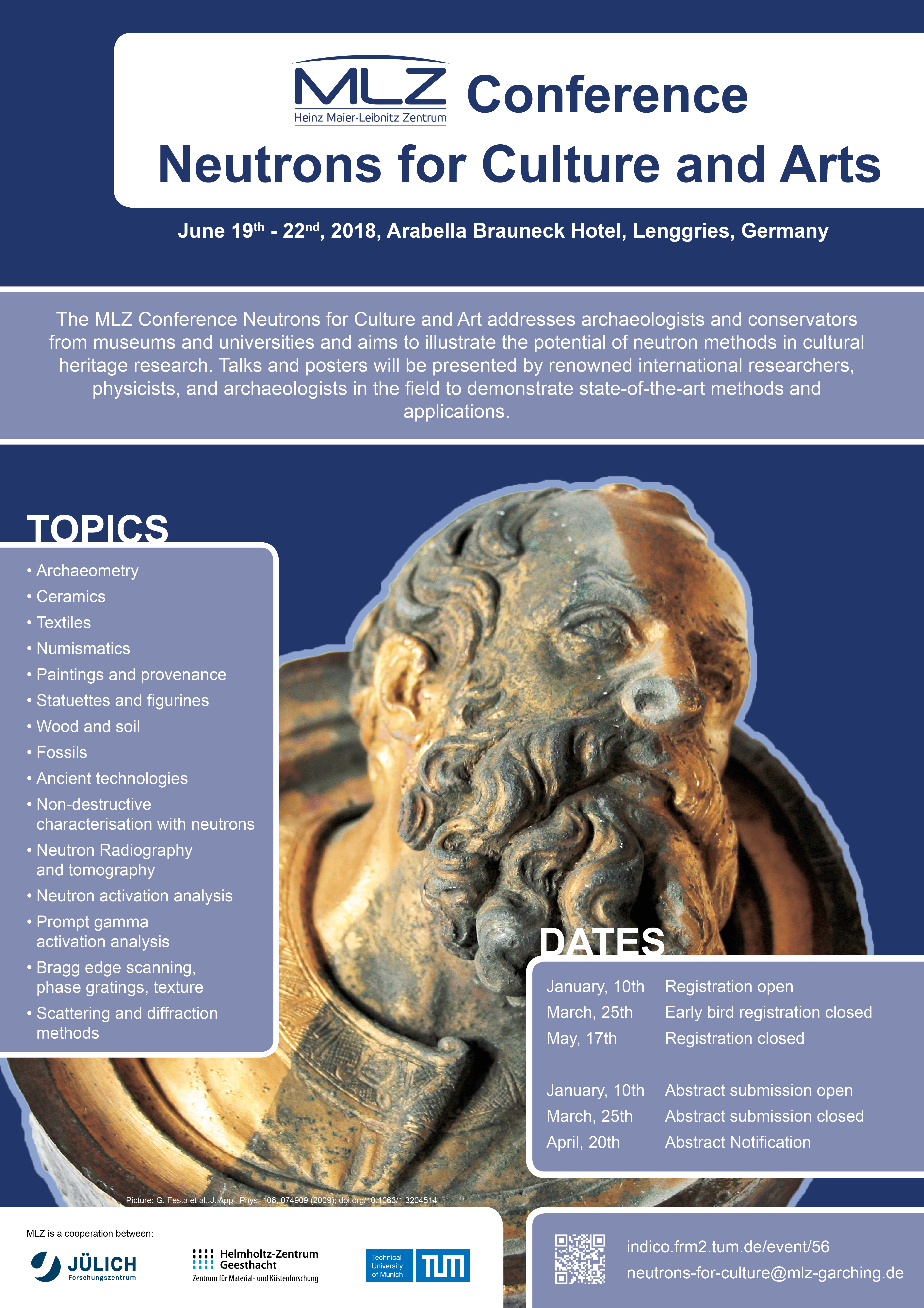 The MLZ Conference Neutrons for Culture and Art addresses archaeologists and conservators from museums and universities and aims to illustrate the potential of neutron methods in cultural heritage research. Talks and posters will be presented by renowned international researchers, physicists, and archaeologists in the field to demonstrate state-of-the-art methods and applications.
Registration
Registration for this event is currently open.
The call for abstracts is open
You can submit an abstract for reviewing.